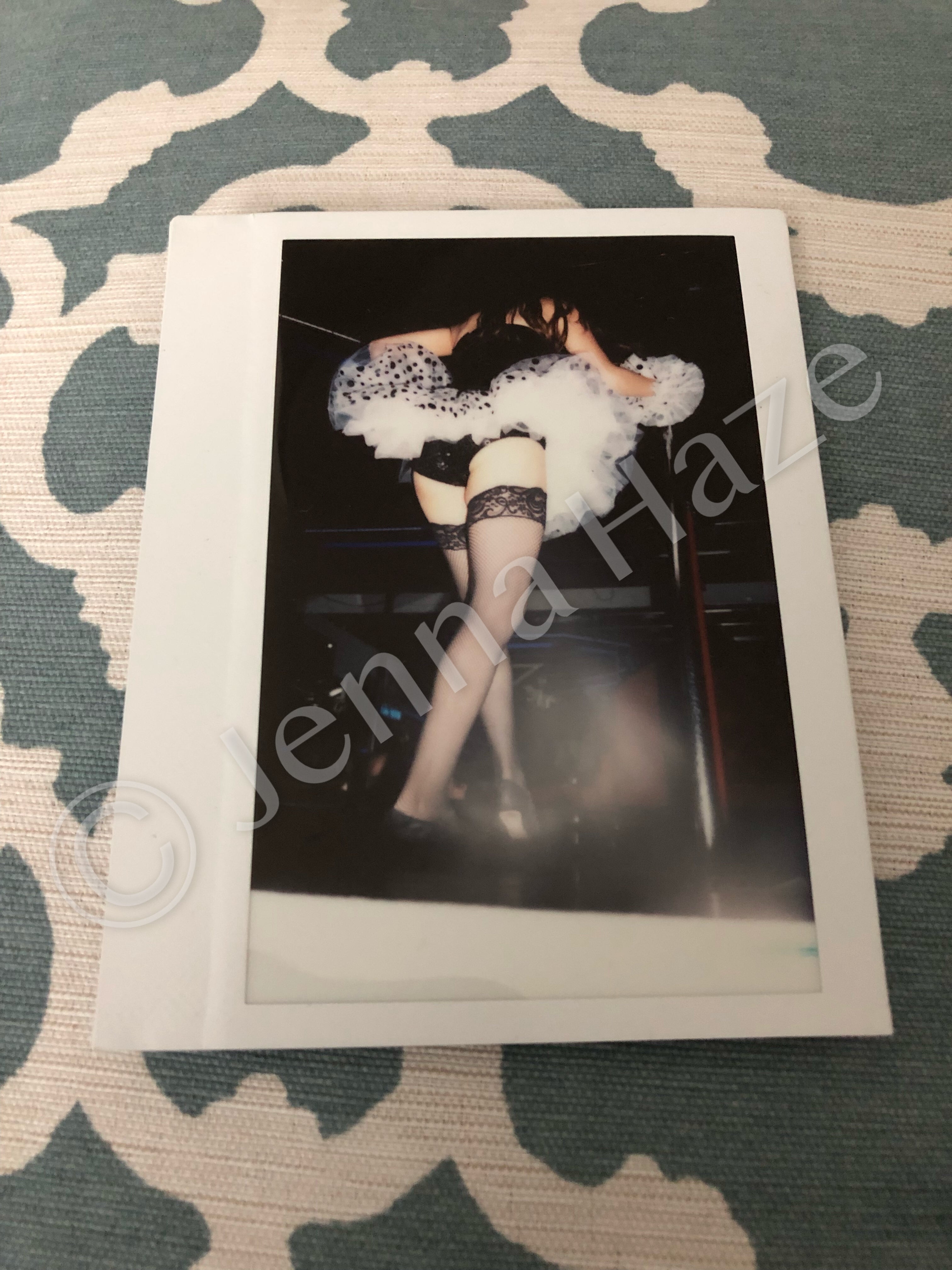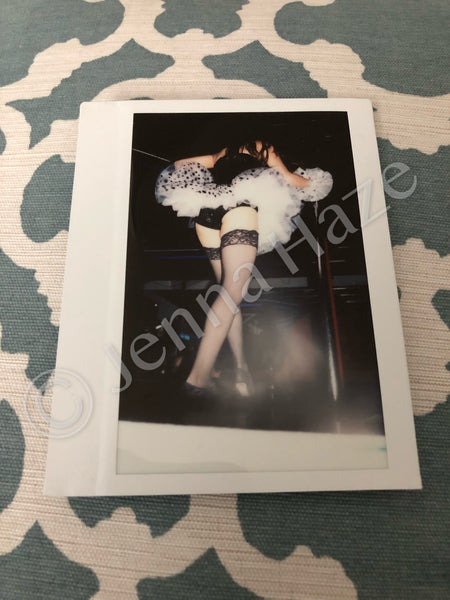 This is one of the original polaroids intended for use in my limited edition book LAST DANCE, which commemorated my final dance tour.  This polaroid was not used in the book, so I'm calling it an "Outtake". Similar shots may have been used, or this may be a never-before released picture... Either way, you'll be the only person in the entire world that owns/has this photograph of me on my final dance tour.
I am only selling a handful of these. Buyer receives exact polaroid (actually a fuji film instax wide shot, but no one calls it that), as well as a photo of me holding the polaroid which can be autographed at buyers request OR buyer can choose to have the actual polaroid signed (note that this may alter the look of the image since the signing area is very small). Please leave desired autograph selection/format in the notes section during purchase. This item is one-of-a-kind and cannot be duplicated. ***Images subject to copyright and trademark*** Obviously the water mark won't be on the actual instax/polaroid.
Specifically, this image is looking upstart at me on stage in my ballerina costume.
Orders are processed and shipped every 4-6 weeks.